---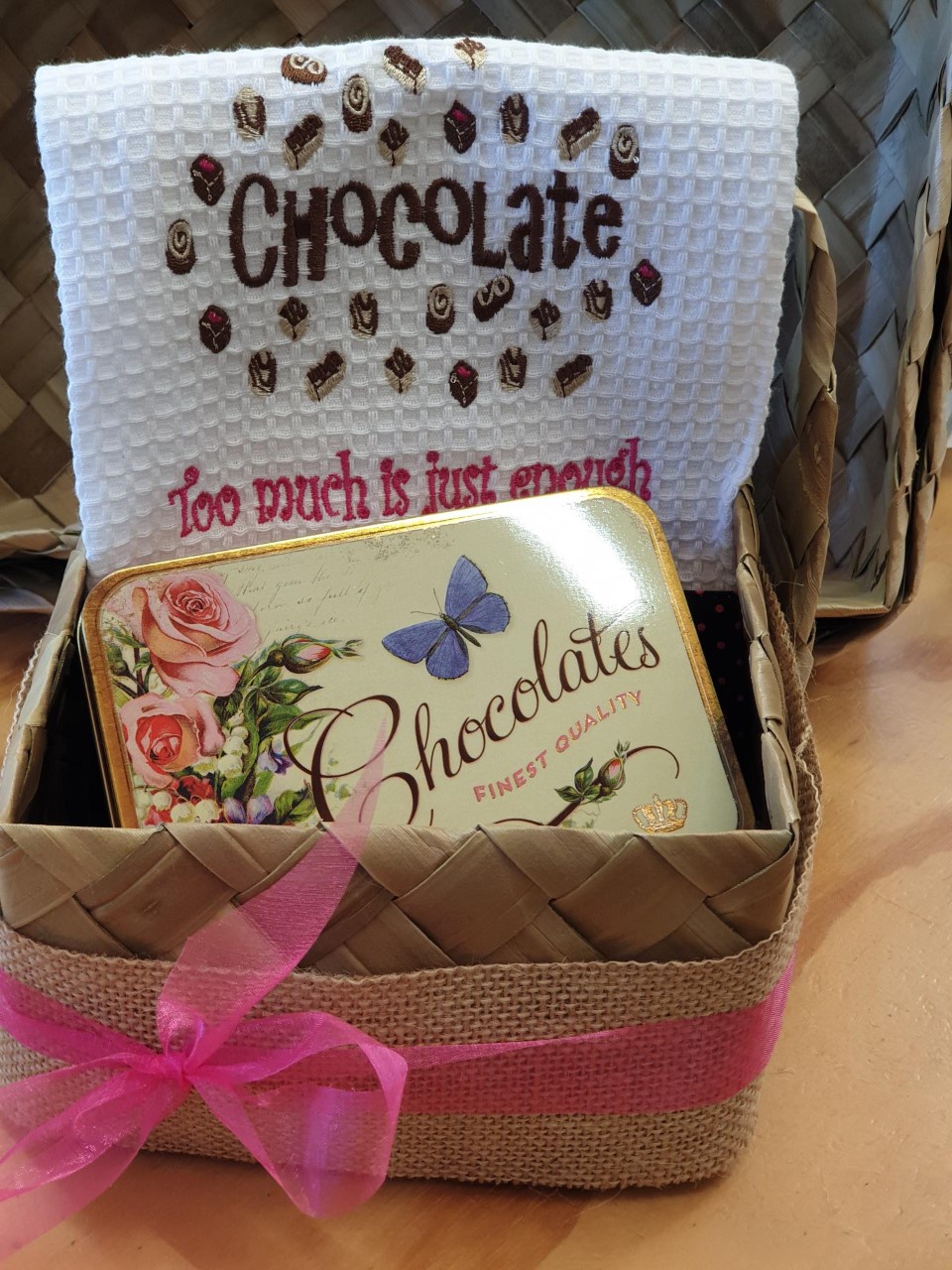 Gift Basket Chocolate Options from $21.90
---
Gift Baskets from $20 - $200+ Choose a thoughtful and useful gift!
Select from our local Artisan Food Products, Boutique Chocolate, Natural Skincare, Candles, Giftware
Select your ideal price or price range, and what you'd like to have in the basket.
We can email photos of your basket so you can change it to suit.
Let us know ribbon and paper colours and if you'd like food items, skincare, chocolate, candles or a mixture!
We have a range of basket sizes and shapes to suit - these can be packed down with a lid and ribbon or more traditionally cellophaned with ribbon.
If you'd like a card let us know your message and we can even organise postage within New Zealand.
Alternatively you are welcome to pop in store and choose and while we wrap spend some time relaxing on the Wharf.
* Real Food * Real Natural * Real Local