---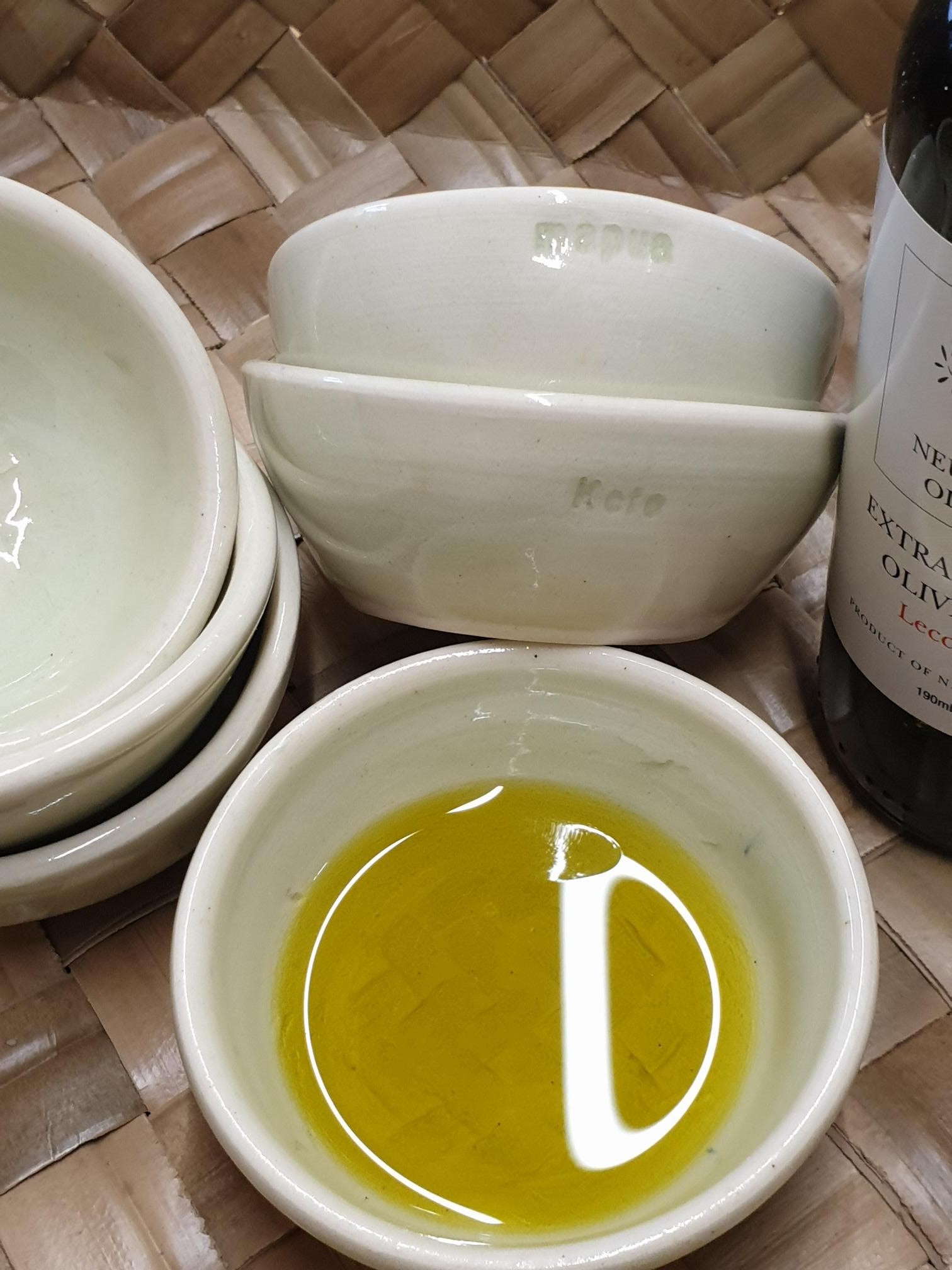 Lindsay Smith Dipping Bowls
---
Dipping Bowls hand made by local potter Lindsay Smith.
The pale green bowls all feature a hand stamped flax weave pattern in the base and a stamp on the side of the outer rim with either KETE or MAPUA or both KETE & MAPUA.
A great item to have for your next platter or an even better gift to send overseas or take home with you as a useful souvenir to remember you time in Mapua.